First, create a page to host your store locator within Wix, in this view we've added a "Store Locator" page to one of Wix's default templates.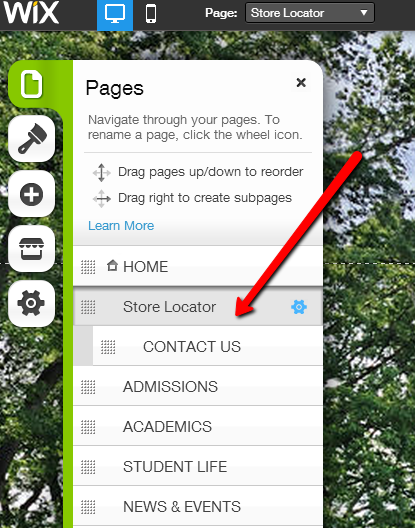 That page had some template content. We've deleted that to make a large empty space ready for our store locator as shown here: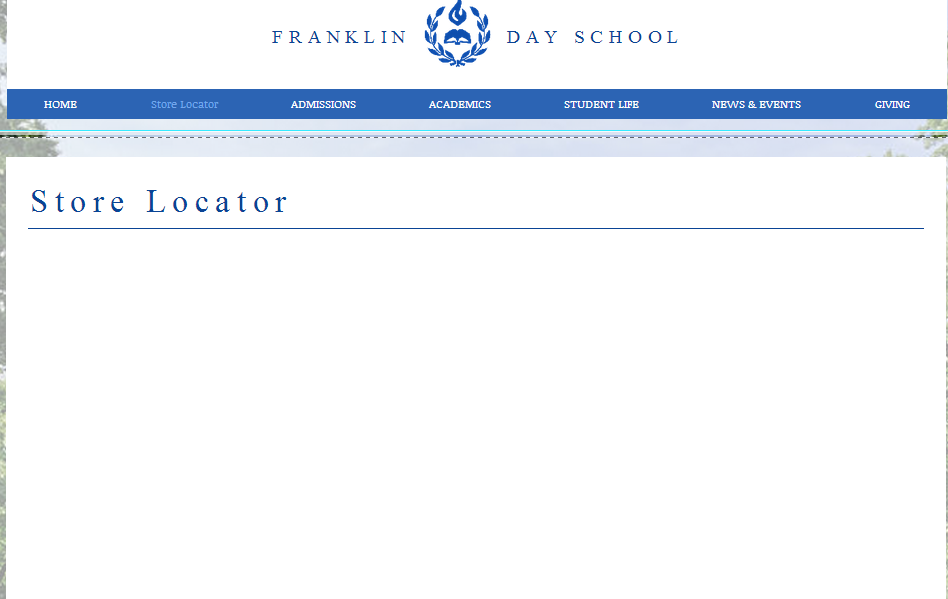 Now we're going to add a Custom HTML object to the Wix page.  Use the Quick Find search at the top to add an HTML object to the page.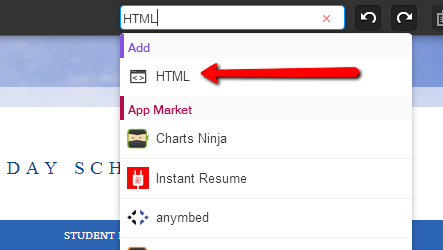 Resize that HTML box to fit the available space. Once you have the size correct, change the Mode to HTML Code and paste the MetaLocator-provided Interface code directly into the HTML/embed code box as shown here: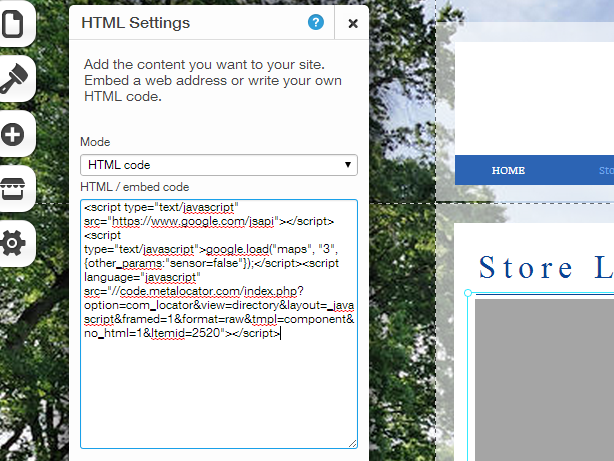 Click Update and you'll see your Store Locator integrated with your Wix website. That's all there is to it!