You can easily create dynamic link fields for your locations' social media properties by creating new Social Media fields.  This method allows you to import or edit your social media links alongside the rest of your data.
Start by logging in to the MetaLocator dashboard, navigating to Fields, then click New in the upper right.
For each social media network you would like to display, create a new field for that network.  In the screenshot below, we are creating a field to contain the Facebook link of our locations.
Once you choose Social Media from the Field Type drop-down, be sure to choose the network as shown here:
 

Repeat that process for each network needed.
Once your fields are added, update your data to include a link to the social media properties for each location.  Here we show a record with the social media links for 4 networks properly completed: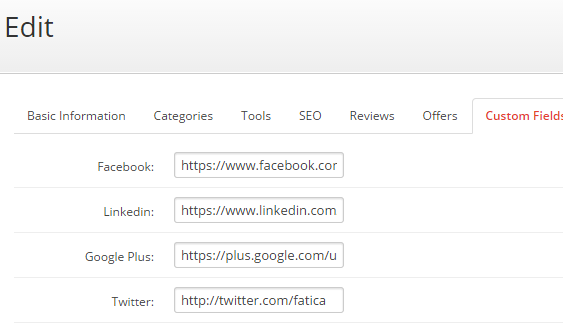 Now that our data includes the links to social media, we need to update our Interface to display these fields in our desired location.
Edit your Interface, and open the Template Settings.  In our example, we're going to add our social media links to the Directory Item Template.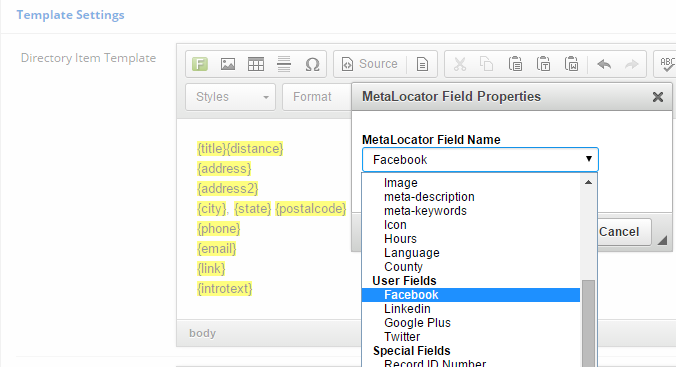 The completed template looks like this.  Yours may differ based on where you prefer to position these links.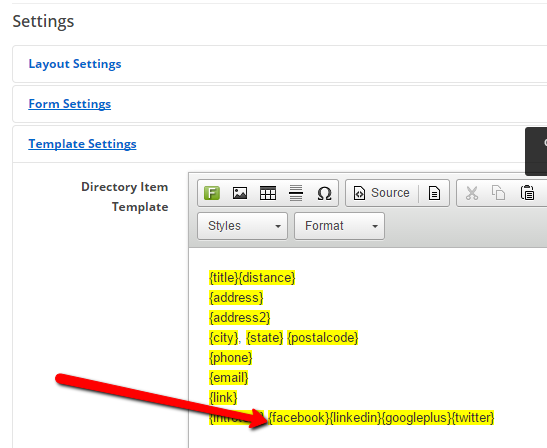 Once you have updated that template, you should see social media icons for each location.  These will only appear where data is populated for the social fields added.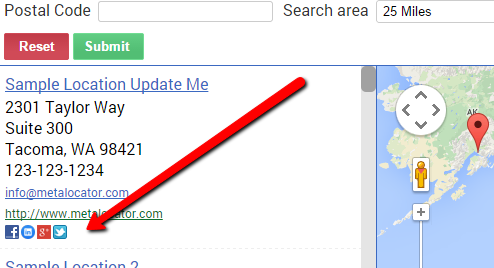 This method allows you to easily create social media links with the buttons automatically configured.  You could also create new fields and choose "Link" for the field type if you require detailed control over the field appearance.