The All Records screen is where most data management occurs. Here you can edit, delete, publish and categorize your data directly from within MetaLocator.
By default, the All Records screen shows all of your data ordered by it's MetaLocator-assigned ID number.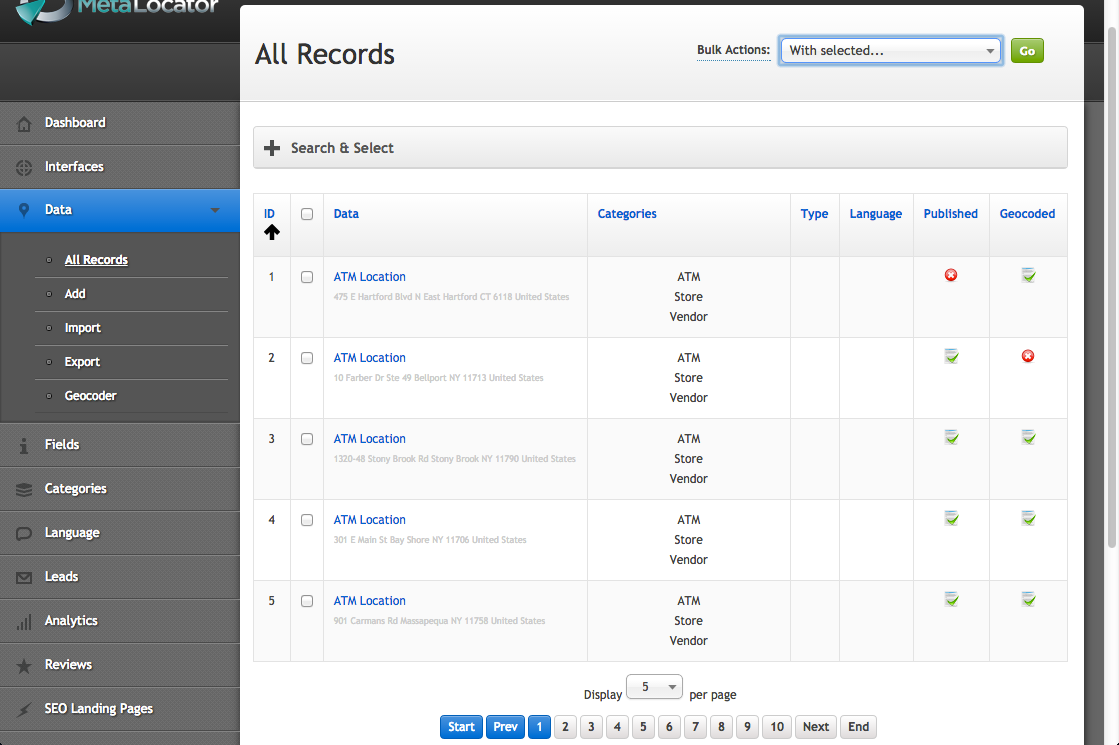 To sort your data by a different field, e.g. "Published", click the column heading.  Most MetaLocator table columns are sortable in this way.  Click Published again to toggle the sort direction.
You can page through your records by clicking the numbered buttons at the bottom of the page.  You can change the number of records displayed per page by choosing from the "Display Per Page" drop down list.
Notice the icons in graphic above under the Published and Geocoded columns.  These indicate a red "x" or green checkmark to indicate the published or geocoded state of a given record.  This is a common style used within MetaLocator tables throughout the Control Panel.
To edit any record in your database, click the name of the record.
To delete one or more records from your database, check the box next to the record, then, under Bulk Actions in the upper right, choose Delete, then click Go.
To search for a record by name or field, expand the Search & Select box.  Notice you can search by many aspects of your records.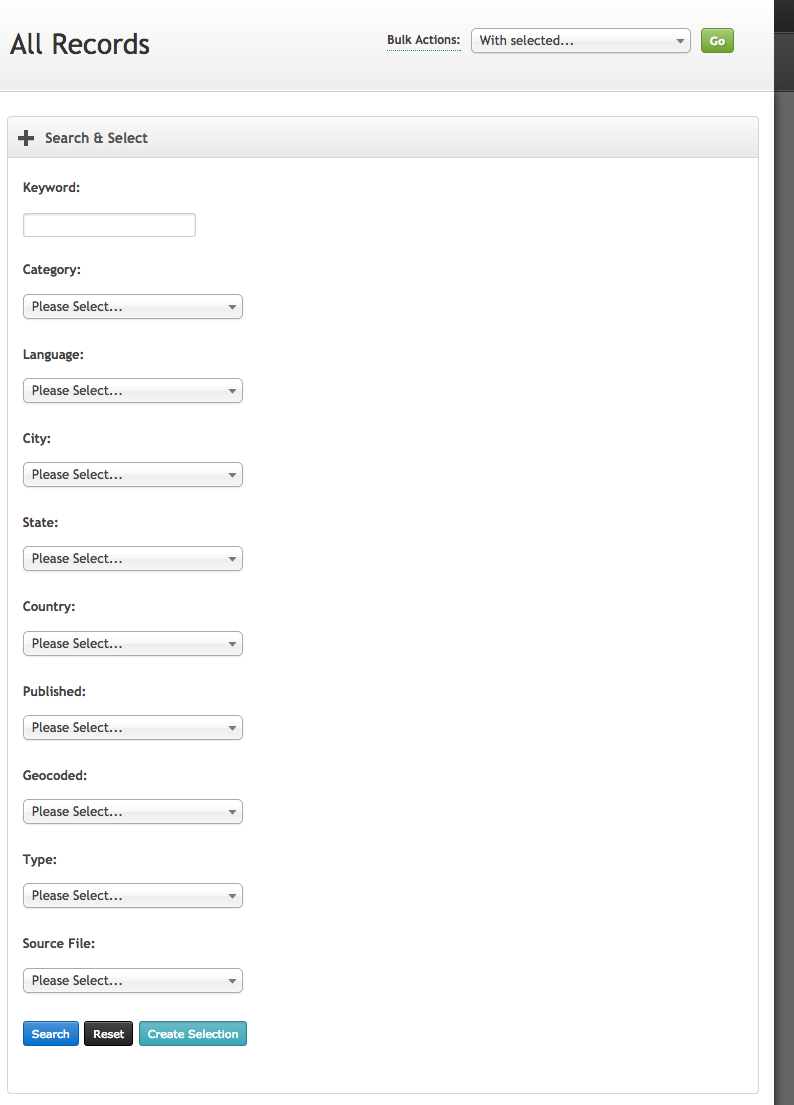 To search your data, choose options and click Search.  The Search & Select box will show that a filter is applied.  To clear the filter, click the black Reset button shown at the bottom of the Search & Select box.
You can also select records for use with the Bulk Actions drop down in the toolbar in the upper right.  For example, if you wanted to Delete all of your records with the word "Store" in the title, you may have thousands of such records and clicking the checkbox next to each records would take too long.  Instead search for those records and click "Create Selection" instead of Search at the bottom of the Search & Select box.
The display will indicate that more records than those displayed have been selected.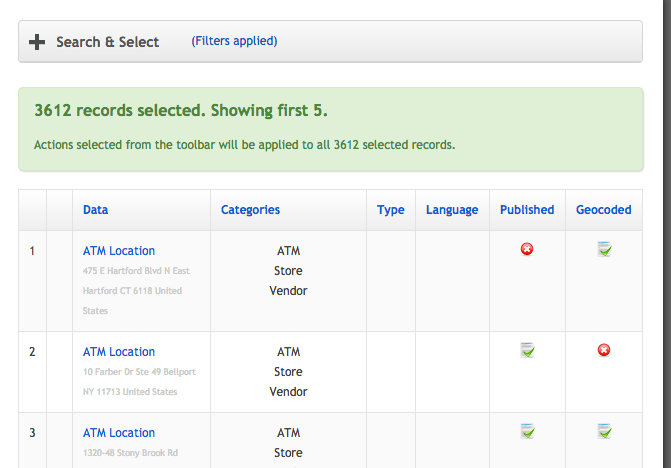 In the screenshot above, we have selected 3612 records.  If we choose "Delete" from the Bulk Actions toolbar and click Go, the system will delete all 3612 selected records.