Creating a store locator using Shopify and MetaLocator is quick and easy.
First, create a new Page within Shopify to host your store locator.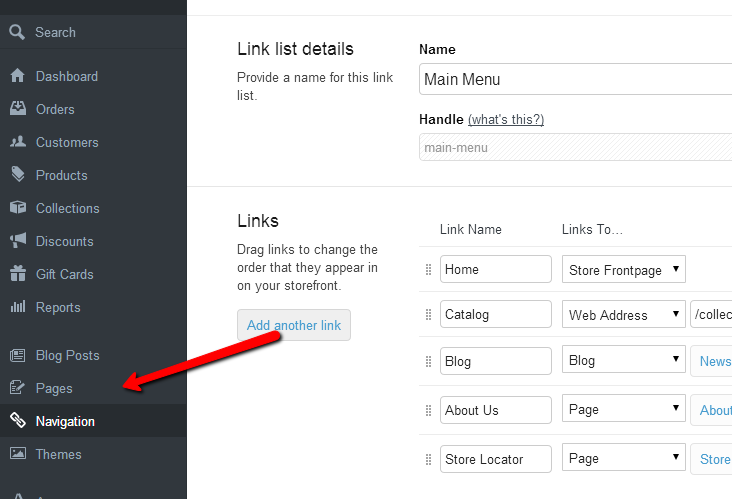 Once created, you can copy and paste the MetaLocator-provided Interface code directly into the Content area.  Before you paste the code, switch the Content area to Code view by clicking the <> in the upper right of the window.  The result should look like this: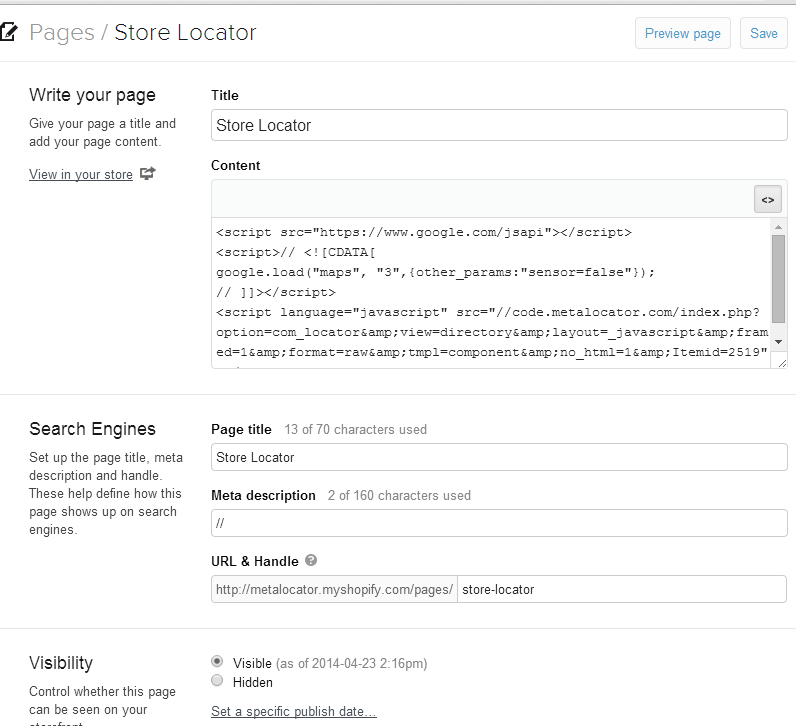 Save your page, and that's it! You can also add that page to your navigation, but we'll leave that up to Shopify to show you that.