This page highlights the various methods of adding rich media to your records.  These three methods allow you to upload images as part of the description, as the contents of an image field, or as an interactive gallery.
Description Field.  This field allows any HTML, including Youtube videos, images and links on a per-location basis.  Open the Record Editor by clicking on any location from Data > All Records.  The editor toolbar contains common HTML formatting controls including an Image uploading tool, as shown here: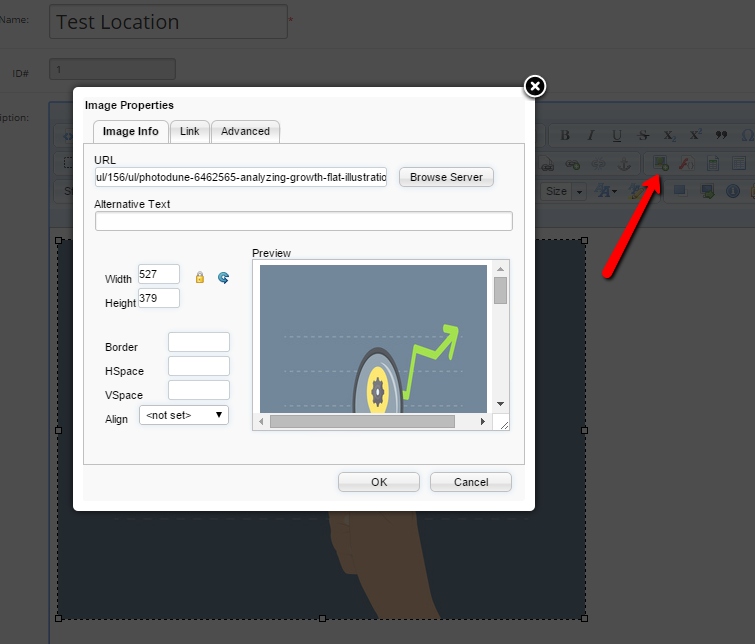 Image Field:  See full description here.
Gallery Field:  See full description here.